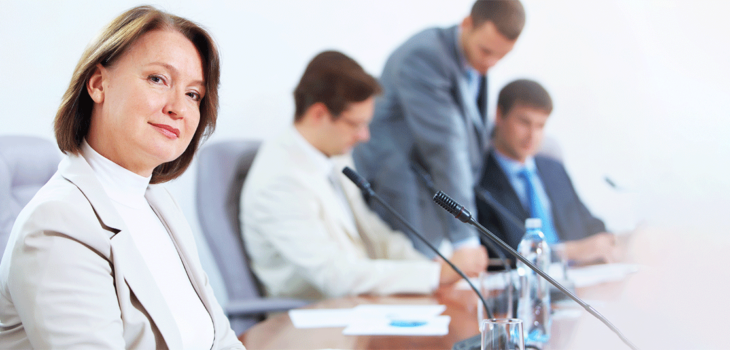 Stefan Luder, CEO basis06 AG
Just in time for the winter session, we are launching POLITmonitor version 21.2! What's new?
The new POLITmonitor upgrade comes with a new feature – the "calendar subscription". It helps you to keep track of your appointments even better by automatically synchronising events of your important business from POLITmonitor with your own calendar. In addition to optimisations in the technical area, Release 21.2 also has a new visual appearance. When you log in for the first time, you will immediately notice that POLITmonitor has been given a makeover. On the dashboard, you will find individually defined transactions for monitoring at first glance, so you always know what is going on.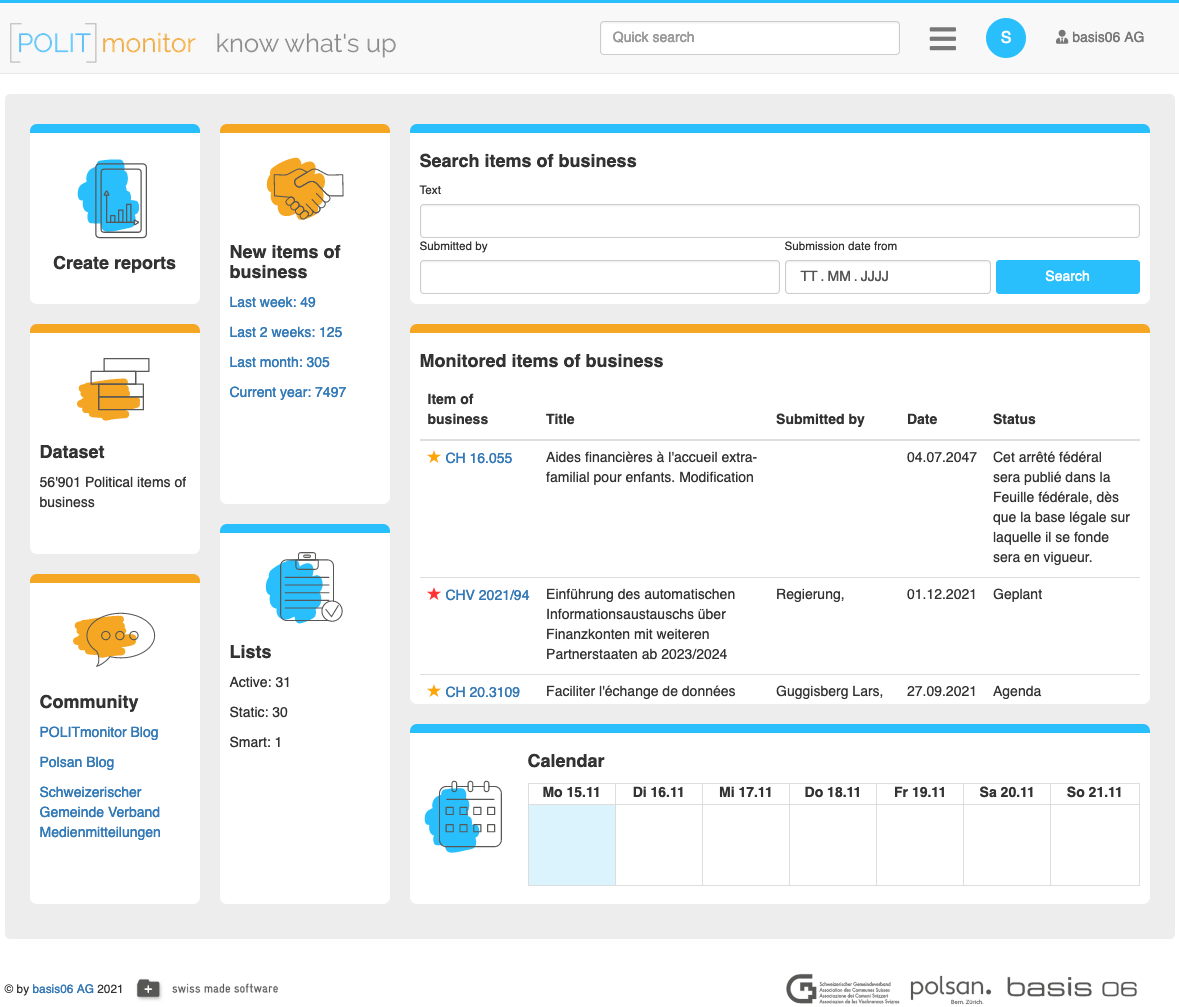 You want to test POLITmonitor?
We offer you the option to try our tool for free before subscribing. We have made the experience that you can benefit most from the POLITmonitor test subscription after a short professional introduction. Therefore, we ask you to make an appointment for a 15′ online introduction.
info@politmonitor.ch or +41 31 508 36 12